June 12, 2008 – 9:42 am
Thanks Bill for sending in these photos and report of your amazing day at the rock pile!

Decided to make a run to the 371,425, rockpile,
Long story short, im tired, fish were biting… if not yellows on patties, then big bonies….fished with my good friends svue and ben.
somehow lonely big yellow was caught off of a patty at the rockpile…… DFG weighed it at 34lbs. My new pb, but rarely do they get that big on paddies. We also caught a 25 lb yellow also.
Total of 8 yellows, maybe 15 bonies…. and thats about it…flat seas.
Caught on Macs, sardines, and one on the "butterfly system".
Nice batch of small, medium and large yellows…
yeah yeah yeah..i post alot of pics….oh well.
round 1.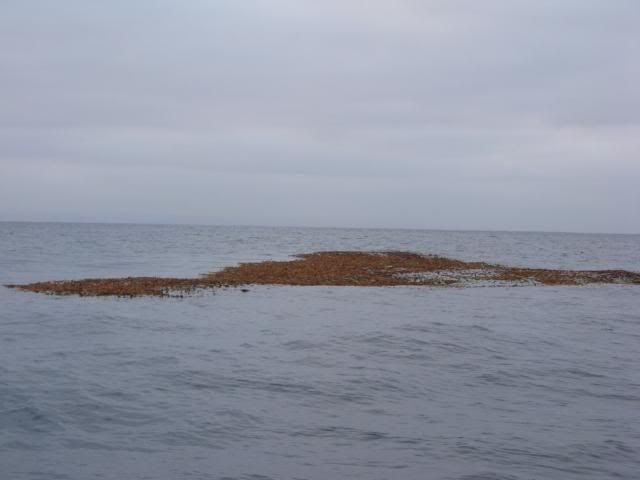 butterfly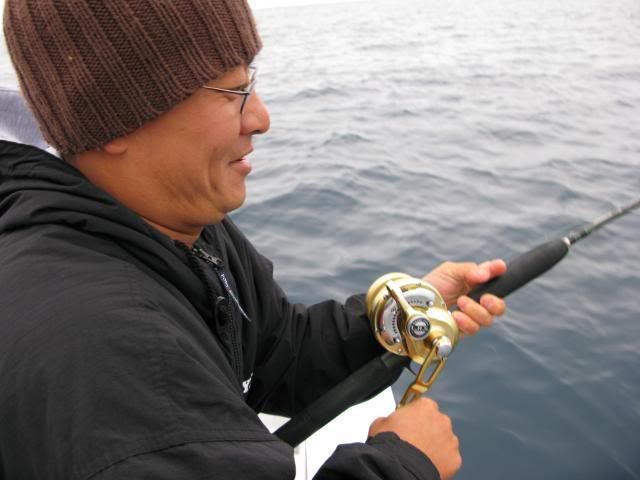 double..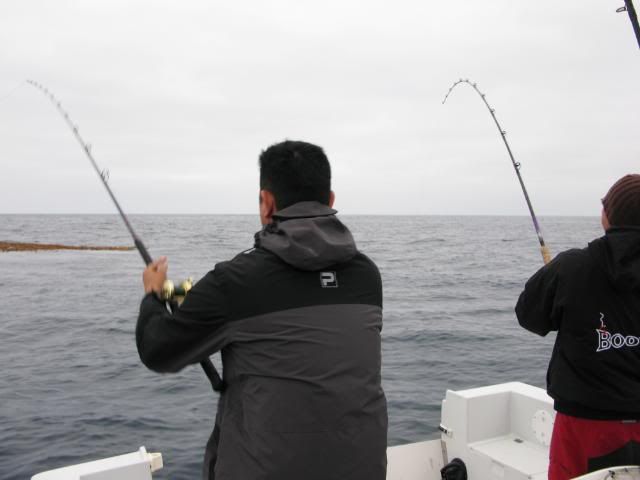 Svue was always on…

holler

34lbs..on dfg scale. meausred 45 inches long